As a young single mom, Tamara Esquivel-Hernandez aspired to a successful career. But having a baby at an early age didn't leave her with many options for pursuing her education, which was interrupted before she could finish high school. James Madison High School offers a high school diploma for adults program that enabled Tamara to finish high school and get her diploma on her own terms and on her own time.
Part of her drive to earn a diploma stemmed from her desire to show her daughter that it was possible to get an education and have a career—no matter what obstacles needed to be overcome. The high school diploma for adults program at James Madison High School provided many benefits for Tamara.
Flexibility: Tamara could study at her own pace, even when traveling, making it easy to integrate high school into her schedule.
Academic support: If Tamara needed help with her studies, all she had to do was email her tutors and teachers, and they would respond right away.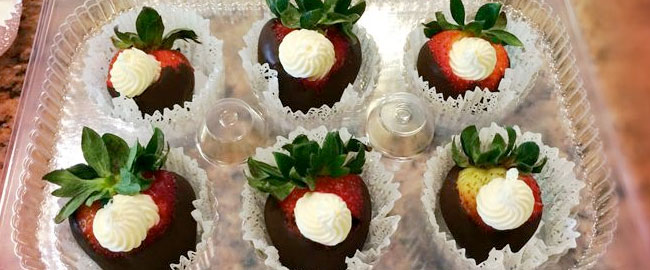 While working toward earning her diploma from James Madison High School, Tamara started Dulce Blessings, a baking and party planning business. Dulce Blessings is a home-based, from-scratch bakery featuring made to order sweets that include only the freshest ingredients. (No shortenings or hydrogenated oils!) The company, which serves Washington D.C., Maryland, and Virginia prides itself on earning repeat business by always putting the customers' needs first.
Graduating from James Madison High School has made a big difference for Tamara and her family. Since graduating, Tamara married her husband. He is now her and business partner at Dulce Blessings, and together they are raising their daughter. Everyone has been proud not only to see her graduate but to see her being a mom and starting her own business.
Tamara had such a great experience at James Madison High School that she is planning on attending Ashworth College in the fall, where she will study event planning. Eventually, she would like to pursue a bachelor's degree and expand her party planning business.