James Madison High School Faculty
A unique feature of the JMHS learning experience is the personalized support each student receives from our dedicated James Madison High School faculty. Our staff consists of professional educational administrators who are experienced in online education, as well as a dedicated team of certified teachers and academic advisors who take responsibility for assuring each student's academic success.
The impressive credentials of our dedicated teachers and staff are comparable to those of the best high school educators in accredited schools across the nation.
Academic Assistance at its Best
If you need academic support during your studies, you may contact our helpful teachers via email and our academic advisors via student portal ticketing or by phone. They will answer your questions and ensure you fully grasp your lessons, performing their roles with the utmost integrity and respect for the individual learning styles of students.
Administrative Staff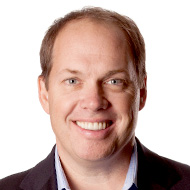 Frank F. Britt, President
Frank F. Britt is on a mission to connect learners of all ages with affordable education and pathways to their academic, personal, and professional goals. He has shared his insights and expertise on the intersection of education and the world of work with numerous media outlets including Harvard Business School's Managing the Future of Work podcast, Bloomberg TV, SXSW EDU, Forbes, and HR Magazine among others. Before becoming a leader in online education, he served as CEO of Pri-Med, the largest medical education training company for primary care physicians, and as an Operating Partner at Bain Capital Ventures. He is a board member of The National Job Corps Association and holds a Bachelor of Science in Marketing and Operations Management from Syracuse University.

Megan Bowen, Principal
Megan Bowen is the Principal for James Madison High School. She earned a dual bachelor's degree in English literature and secondary English education with reading endorsement from Miami University in Oxford, Ohio. Megan also earned a Masters of Education in Leadership and Administration from Capella University and holds a State of Georgia Educator Certificate in English, grades 6-12. Before joining James Madison High School in 2002, she taught in both public and private school classrooms as well as alternative education programs. She believes in diverse educational programs and experiences to assist each student in successfully completing high school and achieving academic goals.

Eric Ryall, Registrar
Eric earned a bachelor's degree from West Georgia University in 2004 and has been with James Madison High School since then. He looks forward to continuing to help students enroll in the programs of study or individual courses they need to achieve their goals.