Fatih Illeez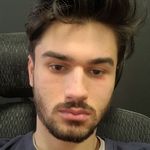 Fatih took on an exceptional amount of responsibility at a very young age. After his family fled Turkey during a coup, they struggled to find work. His father decided to open kiosks at malls. While initially successful, the need to constantly find something new to sell prompted the family to find something more stable to support them. His father decided to open a used car dealership with the help of Fatih and his brother. The extra work prompted Fatih to enroll in James Madison High School so he could continue going to school while still being able to help his father and the rest of the family.
Once they were a little more established, they decided to open an online store specializing in Turkish products. Fatih took the reins and helped to both build and maintain the website, sparking an interest in computer science. Though he had a full plate, he never let his education suffer and graduated with a 4.0 GPA.
"It was difficult in the public school. I was not doing so well in school. But after I transferred to James Madison, I was able to take tests when I had good days and turn in assignments when I was feeling better because some days it was a little challenging and some days you feel better, a little more motivated." He plans on attending college in the fall, having been accepted to several universities, including an early acceptance to Villanova University.
Watch Fatih's full interview on our Alumni Spotlight Podcast or listen on Soundcloud.
Isabella Lynch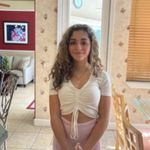 Isabella is a typical, bright and engaged teenager. A native of southern Vermont, she grew up loving adventure and the outdoors, including hiking, horseback riding, traveling, and the beach as well as having an interest in animals. However, living in a small community meant that Isabella was sometimes the target of bullying and stereotyping, often due to her Honduran heritage. Not wanting this to impact her academic journey negatively, Isabella wanted to find a more comfortable fit versus the private school in which she was enrolled.
After doing some research about online schools, she spoke to a friend attending James Madison High School. "I really liked that James Madison offered that self-paced program. It gave me a lot more flexibility and gave me time to do other things outside of school which I can really appreciate." As much as she ended up benefiting from setting her own pace, it was an adjustment at first. "I remember in the beginning, getting up in the morning to do school was a little bit of a challenge, but setting my own schedule helped with that a lot."
Once she mastered setting a schedule, though, Isabella found the flexibility to be the best and most beneficial aspect of JMHS, as it helped her pursue her interests outside of school in a way that a traditional schedule would not have allowed, such as spending time in nature with animals, which she'd like to pursue as a career someday. To help make this possible, she plans on attending a four-year university next year, majoring in marine science with a minor in computer science, which she feels is possible thanks to James Madison.
Watch Isabella's full interview on our Alumni Spotlight Podcast or listen on Soundcloud.
Sean Flanagan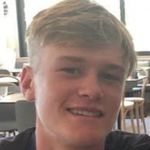 Growing up in Australia, Sean dreamed of attending a Division-1 university in the U.S. Having started to play tennis at a young age, he found it increasingly more difficult to balance his training regimen and study requirements. After researching schools offering flexibility, Sean came across James Madison High School. Enrolled in the College Prep Track, the combination of self-paced learning and meeting the educational requirements to attend an American university made JMHS a perfect fit, though it wasn't always an easy journey. Sean and his family were significantly impacted by the Covid-19 pandemic, including a two-year strict lockdown and the loss of his parents' business. As difficult as that period was, he didn't give up and came through it with new resilience.
"I found the support at JMHS to be exactly what I needed to make my dreams come true. The administrative and teaching support was superb … I could not have achieved my dream without the support I received from JMHS during the most challenging time of my life." Sean applied and was accepted into four universities, including receiving scholarship offers from Division II schools. However, he will be attending Baylor University in the fall on an academic scholarship.
Watch Sean's full interview on our Alumni Spotlight Podcast or listen on Soundcloud.